JUST RUN - National Award-Winning Youth Fitness Program
This website-based program assists schools and youth organizations throughout the United States and foreign countries in the promotion of physical activity & healthy lifestyles. Outstanding success! Since the development of JUST RUN in 2005, more than 200,000 children in 43 states have logged over 5,000,000 miles.
Benefits for Children

Benefits for Teachers

Combats childhood obesity
Promotes pride in accomplishment and life-long positive habits
Non-competitive - all children are successful
A fun experience for children of all ages
Group goal setting
Educational through JUST RUN Across the USA/Europe
Good citizenship through Just Deeds
Healthy eating through Just Taste

FREE
Easy to implement and turn-key
Training, advice, and support provided
Excellent resource guide for health-related topics
Raises academic and fitness test scores
Supplements or fulfills physical activity requirements
Improves students' focus and behavior
Graduate units (CEUs) available via UOP
Frequently Asked Questions
NYSS Champion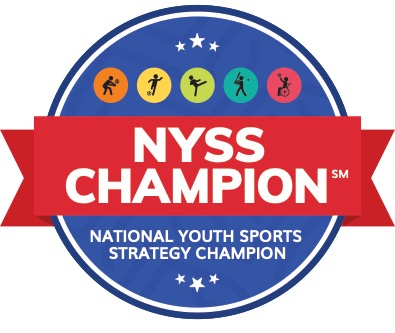 The U.S. Department of Health and Human Services (HHS) is pleased to recognize Just Run as one of the first organizations to join the National Youth Sports Strategy (NYSS) Champion program. As an NYSS Champion, Just Run has demonstrated their organization's support of youth sports and commitment to the NYSS vision. Just Run will be recognized along with other NYSS Champions on health.gov as part of a growing network of organizations partnering with HHS to improve the youth sports landscape.